Last Saturday, i was told by someone that
North Island (including Auckland) had been warned for the gales (a very strong wind), storms and heavy rain.
For your information, it was the strongest wind gusting to around 120kmh in parts of Northland, Auckland, Coromandel Peninsula, Waikato, eastern Bay of Plenty, Gisborne, the central North Island, Manawatu and Wellington. And, the weekend storm was reported as the worst storm in a decade.scary right? never experienced natural disaster like this before.. duss...

Again, tonight, North island is expected to have another storm, and it maybe worse than the first one. Local civil defense already warned people to stock up food and water if flood happens.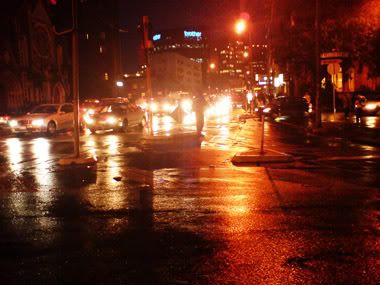 this picture was taken a few hours ago. Go to a safer place!!!Hurry!~
Photo: darlingfarah.blogspot.com